How to Buy Property in Istanbul
Against all predictions, the Turkish property market has recovered exceptionally well in the aftermath of the pandemic, and now is an exciting time to buy property in Istanbul. Turkey's real estate opportunities and projects have undergone enormous growth in recent years, and the success of several of its cities is now being recognized on a global scale. Perhaps you are looking for a holiday home or retirement place. On the other hand, you may be considering a real estate investment in Turkey. At API Investment, we have a wealth of knowledge about buying property in Istanbul and investing in real estate in Turkey. We understand that navigating the opportunities and knowing where to begin can be difficult. An excellent place to start is to seek advice from local experts who have in-depth knowledge of the area you plan to invest in. As a leading local expert, we share our understanding of how to buy property in Istanbul with you in this post.
Figure out Costs and Set a Budget
Buying a property in Istanbul can be challenging. Still, you can find exceptional properties for a second home or generate profitable returns if you choose the best property as an investment goal. Before you buy property in Istanbul, take your time and research. Figure out what costs are involved in the whole process. You must consider purchasing costs, legal and bureaucratic fees, and maintenance prices on top of your budget for the property. Then decide which property type you are passionate about. Once you have decided on what kind of property to buy, you need to get to know the area where you will invest.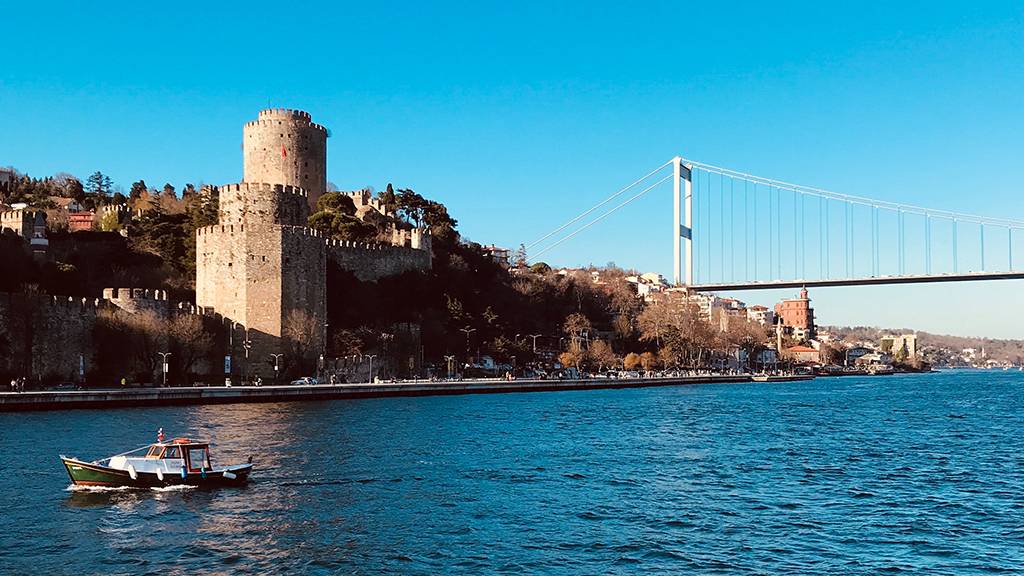 Know your Market Area
As one of Turkey's most lucrative property markets, Istanbul is a fantastic place to buy property and invest in real estate. If you plan to find a holiday home or somewhere to relocate, you need to decide what property features and local amenities are important to you and tailor your search to those factors. If you plan to buy property in Istanbul as an investment, understanding your local market is more crucial for profitable real estate investing than simply being aware of trends on a national level. The variables in your particular real estate market will impact your purchase and its outcome. Search for expanding markets where sales and prices are increasing, the demand for real estate is high, and capital investment is rising.
Build a Network
Whether you are planning to move to Turkey or start real estate investing, you will need the entire community's help. You should get details from reliable local tradespeople, including contractors, plumbers, electricians, handymen, and pest control specialists. Other meaningful connections you will need include lawyers, real estate brokers, and money lenders. In addition, unless you have the knowledge and skill to maintain your property, you will need to employ a property manager or maintenance company to deal with the general upkeep.
Reasons to Buy Property in Istanbul
For many foreigners, buying property in Istanbul is the top priority for various reasons, including anticipated capital growth and large-scale projects. Istanbul has traditionally been the center of East-West trade and culture. It is simple to understand why buying property in Istanbul is such a wise investment, given that the city is home to numerous internationally renowned architectural landmarks and development initiatives. In addition, there are multiple new construction projects in Istanbul, especially in the outer neighborhoods. Growing suburban regions are close to the nightlife and shopping in the city center while also being far enough away to allow you to get a good night's sleep.
Furthermore, Istanbul is experiencing significant investment in roads, public transportation, transit networks, and bridges, in addition to the third airport scheduled to open in 2028. You can be sure that if you buy property in Istanbul, by the time you decide to sell, the city will be running more smoothly than ever, and you can make a good return on your investment. Finally, when you buy property in Istanbul as a foreigner, you can receive additional perks, including getting Turkish residency by investment and owning a second luxury home in an expanding Istanbul destination.
Buy Property in Istanbul with API Investment
API Investment is a real estate firm with properties for sale and development projects in prime areas of Istanbul. For questions on how to begin a new voyage of discovering the Istanbul real estate market with an API Investment, get in touch with our team of property experts right away.