Firstly the investor chooses the place. After the property being selected, we provide you with an attorney at law, begin the process for you and make the arrangements of all the required paperworks. Title deeds and habitation license will be given to you in no time. There will be a holding deposit required from you that differentiates between regions.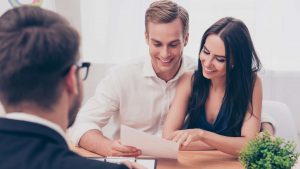 In the whole process we do not need you physically in here. You can lend your rights and our lawyer can take care the rest of it under your name and deliver the information.
Then in a couple of weeks the buying process will be done and taxes will be ready to be paid in the deed issue time. Later on, the lawyer will finish the contract and make the transaction ready.
You can always rent your house for income and will be shocked how profitable it will be. There will never be lack of tenants in Turkey. It is always in demand to rent your house, especially in which city it is located. There are ways in which you can always be sure to have it's best, because there are lots of chances for an investor in Turkey. Our tourism does not stop after summer time. We have historical places and dynamic city lives in various regions. No need to mention outdoor activities in winter.
Healthcare is private and cheaper than that of Europe. For emergiences you can always get help from state hospitals as well.
Your kids (under the age of 18) and pets will can benefit from your advantages in here.
Research your company beforehand. Api Investment has always made the track excellent and satisfied the buyer with 30 years of experience in the field and know-how of the region. Our motto is to know the local well but to think globally.
In Turkey you have to have an earthquake insurance. It depends on your purchase though but is is nearly 50-100 Dollars yearly in Istanbul.
Advantages
HIGH ROI:
Low Taxes: Incencitives are given to foreign invstors that makes the taxes much more cheaper compared to other countries.
Full Ownership: %100 Freehold ownership in every region.
Beautiful climate
Cheap coast of living
Greenest nature, deep blue seas in 3 parts of the country
Delicious foods, historical Turkish cousine
Highly developed healthcare system
1 year renewable residency will be given to buyers
Api Group Construction Tourism Industry Trade Ltd. Sti.("API Group"), all rights of this content belong to API Group. These rights are protected and the partial or complete copying, reproduction, distribution, processing or use of the content in any way without permission and without reference will result in legal and criminal liability of individuals.