It is easy to see why so many people consider living in Turkey. The vast and diverse nation is home to some of the world's most beautiful landscapes and crystal-clear seas you could only dream of. Turkey's complex blend of Eastern and Western civilizations and customs further add to the charm and allure of Turkey. When it comes to historical and cultural significance, you could not find a more exciting place. Citizens of Turkey benefit from a beautiful climate, excellent cuisine, and amazing outdoor activities. That's why a growing number of internationals are making plans to live in Turkey. If you are considering a property purchase or investment prospect in Turkey, you will want to know more about what the country has to offer, how things work, and the pitfalls. In this post, we examine what it's like to live in Turkey, what to expect as an ex-pat, and the steps you must take to make your relocation to living in Turkey as simple as possible.
Benefits of Living in Turkey
While there are numerous positives to living in Turkey, we have detailed a few of the major reasons Turkey is a preferable country to reside in. 
Relaxed Lifestyle
To put it mildly, Turks are known for being relatively relaxed, but this laid-back attitude enchants tourists and travelers from all over the world. Turkish hospitality is often rated as the friendliest in the world and makes you feel free of the stress of contemporary life. If you spend just a little time in Turkey, you will see how quickly you begin to feel like part of a community. Turkey's welcoming way of life, full of generosity and kindness, is a primary reason many foreigners choose to make Turkey their new home. 
Favorable Climate
There are seven different climate zones in Turkey, but if you live in the south or west (as most ex-pats do), you can anticipate the majority of the year to be sunny. The best part of the many months of the sun is that it promotes an active outdoor lifestyle, and there is plenty in Turkey to keep you busy outdoors. Imagine spending your days by the sea and nights dining outside on rooftop terraces or sitting in your neighbor's garden eating a barbequed feast. Think about what it would be like to be in glorious sunshine strolling along a beautiful coastline in November. Living in Turkey means experiencing this for real, not just daydreaming about it. 
Turkey is Very Affordable
Turkey offers excellent value for money, and many ex-pats discover that their money goes further and buys more here than it does in their native country. This is because, on average, Turkey has a lower cost of living than most Western nations, and Turkish prices are a pleasant surprise to ex-pats.
Health services, Private and Public.
The healthcare system in Turkey is regarded as one of the best in the world, as the nation's robust economy and healthcare system have grown during the past 20 years. Many private clinics throughout the country employ highly skilled English-speaking specialists with international training and years of experience abroad, so Turkey is a thriving destination for medical tourists. As a foreign national living in Turkey, you will be required to have health insurance, and you can access the most excellent medical facilities practically everywhere.
Cuisine
Turkey offers rich cuisine that comes from the diversity of its cultures. Don't doubt that there is something to please every palette. Turkish cuisine is typically inexpensive, wholesome, and fresh. Wherever you decide to live in Turkey, you won't have to look too far to find open-air farmers' markets selling every culinary delight you could think of. The range of produce, spices, and dairy products is incredible, and the volume of homemade and homegrown goods gives you the sense that you are somewhat back in time- in the best possible way.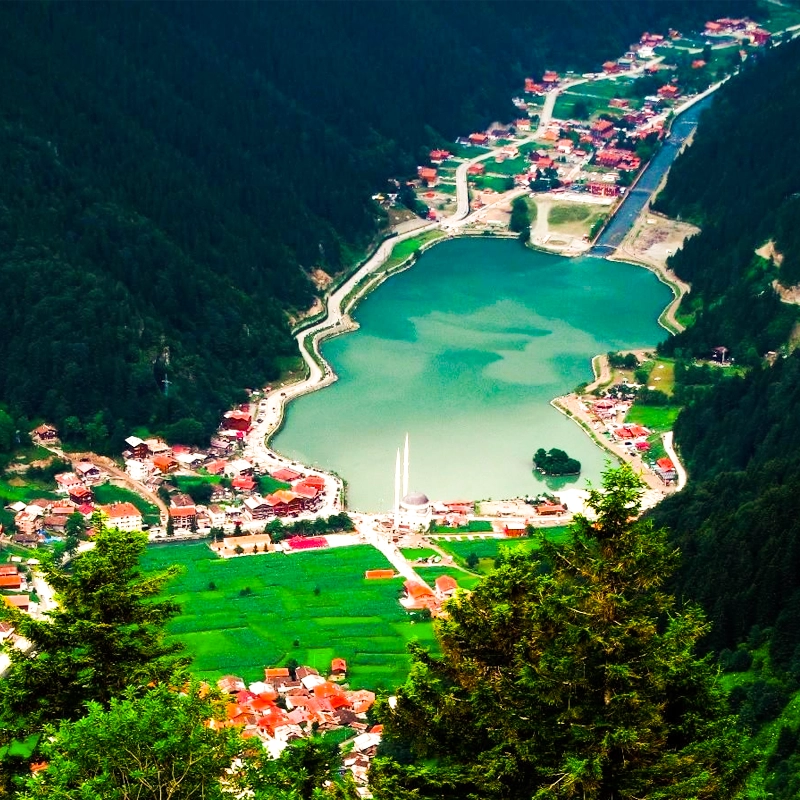 Things to be Prepared for when Living in Turkey
Although we are passionate about the fantastic qualities of the Turkish nation, we don't want to paint an imbalanced picture. Like every other country in the world, living in Turkey has some testing aspects. The good news is that if you know them, you can better prepare yourself to ride the bumps of living in Turkey.
Language barrier
Learning to speak Turkish is a big challenge for most foreigners. Fortunately, many locals have some level of English due to the tourism industry, so the language barrier is less of an issue for foreigners who relocate to touristic areas. However, the language barrier becomes problematic when locating people for odd jobs or sifting through bureaucracy in government agencies.
Bureaucracy
If you have anything bureaucratic to sort out in Turkey, firstly, plan to spend your whole day doing it and take a deep breath. Whether importing your car, registering your address, or paying taxes, you will be given conflicting information and almost certainly be sent to several offices for various stamps and receipts. Also, you will be pretty lucky to find a proficient English-speaking official in most offices. The best advice we can give is to go with a Turkish friend or hire a rep. The small amount you would spend to buy your friend lunch or pay a representative is 100% worth it to avoid the challenge of going alone.
Thinking about Living in Turkey?

If you are considering living in Turkey and need a well-placed advisor, API Investment is here to help. Our long-standing company has roots in Turkey, and we can help you find the right property to make a great home and an even better investment opportunity. Our knowledgeable advisors will support you through all the paperwork and advise you on applying for Turkish citizenship by investment. That's right; you can buy property in Turkey and get residency, and even get a Turkish passport. Contact our team today to discover what international investment opportunities await you.